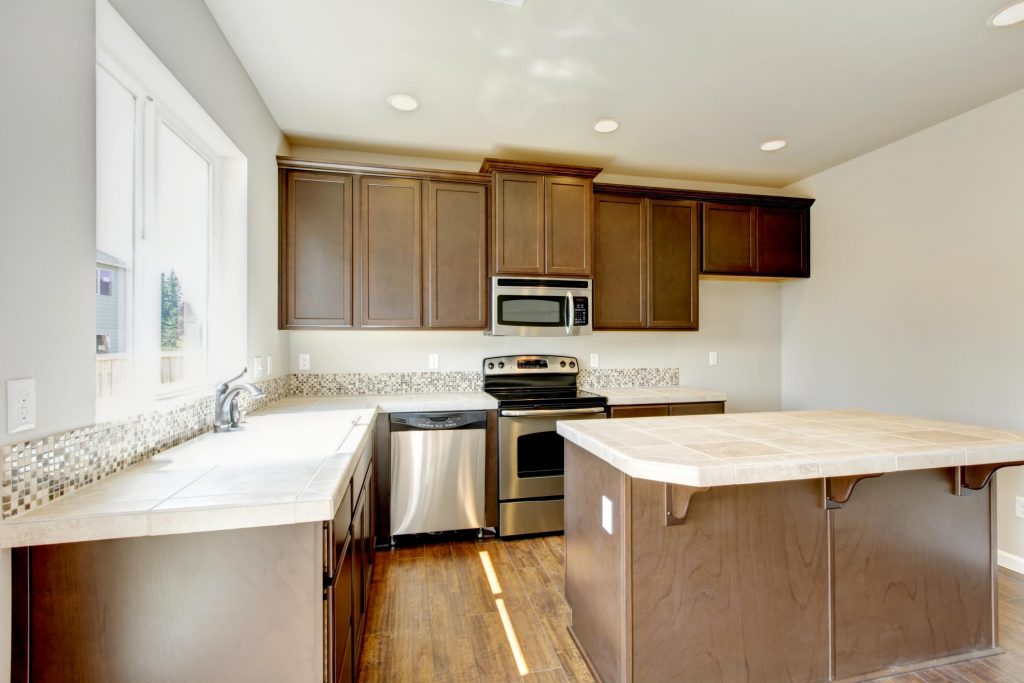 Kitchen Cabinet Refacing using Cabinet Refinishing Edmonton is a trusted company that focuses on serving clients who need help renewing the cabinet in their kitchen. We focus on kitchen cabinet refacing as part of our core services and help you improve the look of your entire room. You have several options to select from, as our portfolio displays all excellent projects we have completed in the past. Cabinet Refinishing Edmonton's craftsmen are well-trained and highly experienced in offering top quality cabinet make-over solutions within the client's budget. Cabinet Refacing is needed when your cabinet is damaged or deteriorated, so, through the process, your cabinet can be restored to its original state. Our expert refaces your cabinet with new drawer fronts doors and cabinet skin.
Variety of Innovative Options
Refacing the cabinets within your kitchen provides you with a wide array of Innovative Options. This is an opportunity to demonstrate creativity within your living space. As the homeowner, you have the full right to use the color of your choice. Doing this allows you to express your taste and also improve the look of your space. From traditional to contemporary. You can install the style you want with the right stain or paint. Cabinet refacing will offer you the privilege of selection. And it can be done from the varieties of options available.
Increase Home Value
A kitchen that is updated with modern equipment and furniture will contribute immensely to your home's value. If it is refaced with attractive color, it can easily capture the eye or grab guests' attention or potential buyers. Kitchen cabinet refacing is a long-term investment and classified as high value. If you don't take your cabinet refacing severe, it is possible you'll lose the big idea. Outdated kitchen cabinets may become a turn-off to intending tenants and buyers.
Encourage Savings
Replacing your cabinet may appear expensive, but when it comes to cabinet refacing, it is different. Refacing your kitchen cabinet is affordable because it does not require too many materials before you proceed. Refacing does not come with higher costs; however, it's also a perfect method for remodeling your kitchen. If your cabinet is in a good state, you can change the look by refacing. Cabinet refacing is different from replacing; hence, looking new within a budget while replacing is acquiring new materials. For cabinet refacing, you can choose the limits of update options or increase them because it will not affect the functionality. This will help save a reasonable amount of money.
Cost-effective
Refacing your kitchen cabinet does not mean the equipment in your kitchen will not be complete. But it is a valuable way to get a new look for your kitchen within a friendly budget. Cabinet refacing handled by a professional contractor promises value for money after the project completion stage. It is cheap than a complete kitchen cabinet replacement. Kitchen cabinet refacing cost half of what you ought to spend for replacement. Then it allows you to channel the remaining budget to other parts of the kitchen or future maintenance. It's cost-effective and a great option.
Neighbourhoods of Edmonton
Things to do in Edmonton Alberta