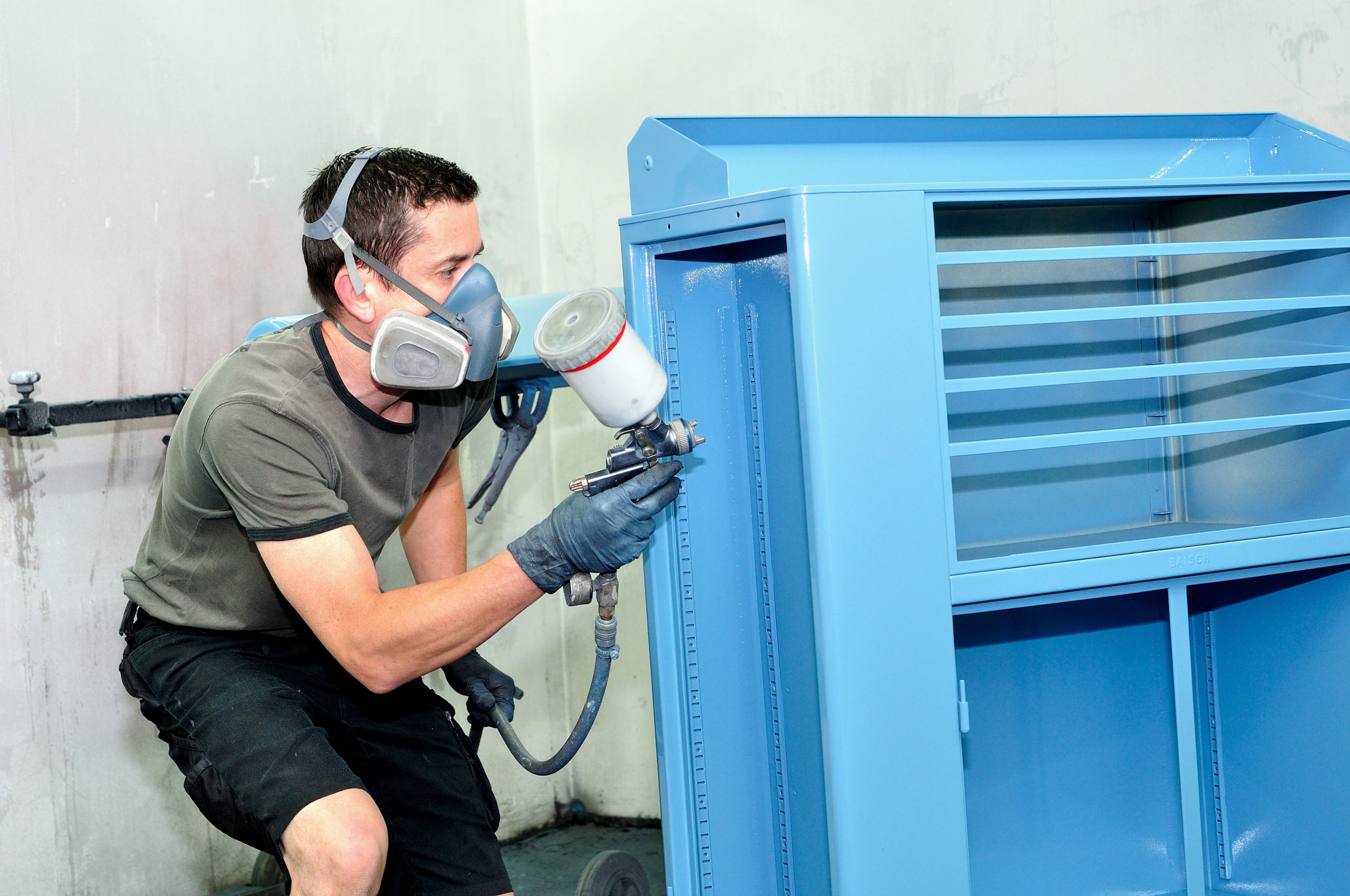 Cabinet Refinishing is a leading company with a complete pool of painters ready to take off the stress from you through quality painting service. We are trustworthy in the industry by cutting corners; instead, we relentlessly offer excellent service and put customers first.
Therefore, we are proud of the kind of services we deliver and our approach to we adopt. As a professional company in Edmonton, we have painters who can help handle your painting job, whether for commercial or residential purposes.
Edmonton's experienced painters also offer exterior and interior painting using varieties of designs and colors representing the clients or business image. We set up a comprehensive maintenance plan for your painted walls to ensure that the paint and your wall last longer than expected.
Utilizing the Right Equipment
An experienced painter knows the tools and equipment that are required for any job. For instance, the equipment necessary to paint an apartment is different from what will be needed to paint a commercial space. The reason is that commercial spaces are large than in residential areas.
To paint a commercial space that has many floors, you will need a ladder. Hiring a painter has so much benefit and value as they understand the job better because they do it almost consistently. And if you choose to DIY, you may need to buy all the tools required, but a professional painter already owns these tools. So, you can save costs on that aspect.
Insured for The Job
This is one of the most significant benefits of selecting an experienced painter or company specializing in painting. They are insured and have the licensed to carry out their painting duties; this will help them manage any challenge during the service execution.
A licensed painter will carry out the service judiciously and to the satisfaction of the client is subject. The insurance will cover for any cost that accrues for safety incidents during the job. If a property in the home is damaged during the painting, the painter's insurance will cover the cost to the later. Owing an insurance cover for painters is a crucial factor.
Painting Decision
As a homeowner or business owner, you have the right to choose what color of paint you want. However, with the help of an experienced painter, your decision will be influenced positively so that you can get a quality result after the painting. Due to the size, house shade, and shape, there are unique processes to adopt before beginning to paint and get what you desire.
Quality Service Offering
Painting is beyond applying the coating and spray on the wall. Although a few homeowners do not see it this way, they belong to the school of thought that says home projects are easy to handle. The painting of a house as a home project is not an easy DIY task.
It takes many processes to prepare the wall, mixes the paint to get the right texture and quality, patching holes, and scratching off excess materials. Different painting types are used for interior and exterior. Sometimes only experts' painters can understand.
Call for your free no-obligation estimate today at 587-855-4920
Neighbourhoods of Edmonton
Things to do in Edmonton Alberta