Are painted cabinets cheaper than stained?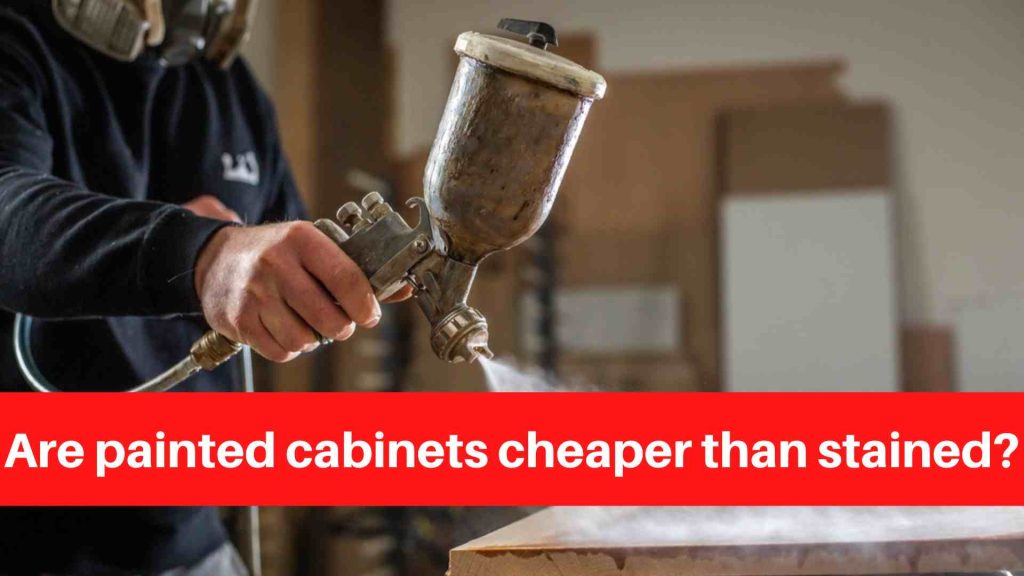 The Cost Difference Between Painted and Stained Cabinets
You have a few options when it comes to selecting the right cabinet paint. You have the option of using a high-quality, professional-grade paint that will last for many years or a cheaper option that will only last a few months or years. Which is better for you is determined by your budget and the type of cabinet you are painting.
There is much debate over whether painted or stained cabinet finishes are more expensive. The cost difference between painted and stained cabinets is determined more by the species of wood used to construct the cabinets than by the finish. A stained birch or maple cabinet may be comparable in price to a standard painted cabinet. Mahogany or cherry will be significantly more expensive.
The main distinction between painted and stained cabinets is the finish – a standard paint job on a cabinet will last for many years, whereas staining will add some unique character to your furniture, but it may only last for a few years before it begins to wear. Finally, it comes down to personal preference: if you like the look of stained cabinets, go for it; if you want something that will last longer, go for painted cabinets.
There are a few important differences to consider when painting or staining your cabinets.
The type of paint required is a major cost factor for cabinet painting. Painted cabinets require medium to heavy-duty paint, whereas stained cabinets require a lighter coat of paint that only needs to be applied once or twice a year.
Another cost consideration is the cabinet's size and shape. Cabinet painting costs vary depending on the size and shape of the cabinet, but painted cabinets are typical $50 more expensive than stained ones.
Finally, if you want your cabinets to look as good as new, use a high-quality sealant or finish when they're finished. This will increase the overall cost of painting or staining your cabinets by $50-$100.
Painted cabinets can be a great way to update your décor, but they may not be the best option if you are on a tight budget. Stained cabinets, on the other hand, can be less expensive but require more work than painting. It all depends on the look you want to achieve and how much money you want to spend. If you have any questions about the differences between painted and stained cabinets or need help deciding which one is best for your home, please do not hesitate to contact us.