How can I update my cabinets without replacing them?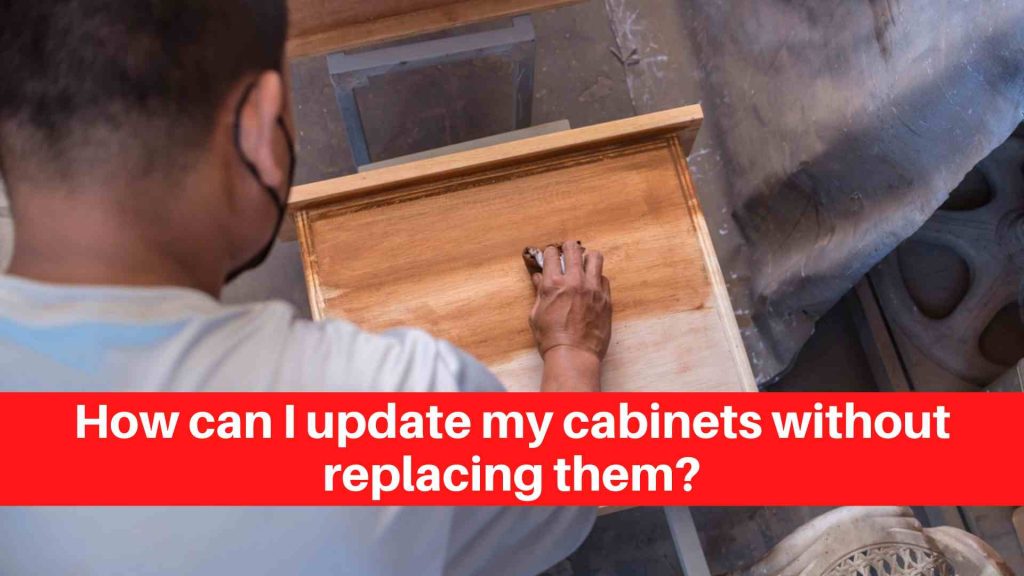 How to Reface Cabinets Without Having to Replace Them
If you're looking for an easy way to update your kitchen without having to tear out and replace all of your cabinets, look no further than refacing them! Refacing your cabinets is an excellent way to give your kitchen a completely new look and feel while avoiding major renovations.
Furthermore, it is a cost-effective way to update your space without spending a fortune. You can refinish them, repaint them, add new hardware, redesign the interior, or replace them with drawers.
You can do many different types of cabinet refacing without having to replace your cabinets.
–A Fresh New Coat of Paint. This will give your cabinets a new look and feel, and you can do it in any color you want. However, painting your cabinets necessitates additional effort on your part and may not be feasible if you have a large kitchen or if they require extensive repairs.
–Restaining Your Cabinets. Restaining your cabinets restores the natural luster of the wood and makes it appear newer. This option only necessitates light sanding and a coat of sealant or varnish. Restaining your cabinets, on the other hand, can be costly and may not be necessary if you are happy with the look of your current cabinets.
–Install New Cabinet Hardware. This can update the look of your cabinet doors while also making them easier to open and close. Hardware designed for cabinet doors is typically very durable and looks great in any kitchen setting. However, adding hardware can be costly and may necessitate some carpentry skills if you do not have access to one.
–Replace Your Cabinets With Drawers. This gives you more storage space without removing and replacing the entire cabinet.
Whatever route you take, make sure to follow all of the necessary safety guidelines so that everything goes smoothly and your cabinets last for years. And, if you ever need assistance in determining the best solution for your kitchen cabinets, don't hesitate to contact a professional contractor like ours. We'll walk you through every step of the process and make sure your new cabinets look fantastic!