What color to paint cabinets?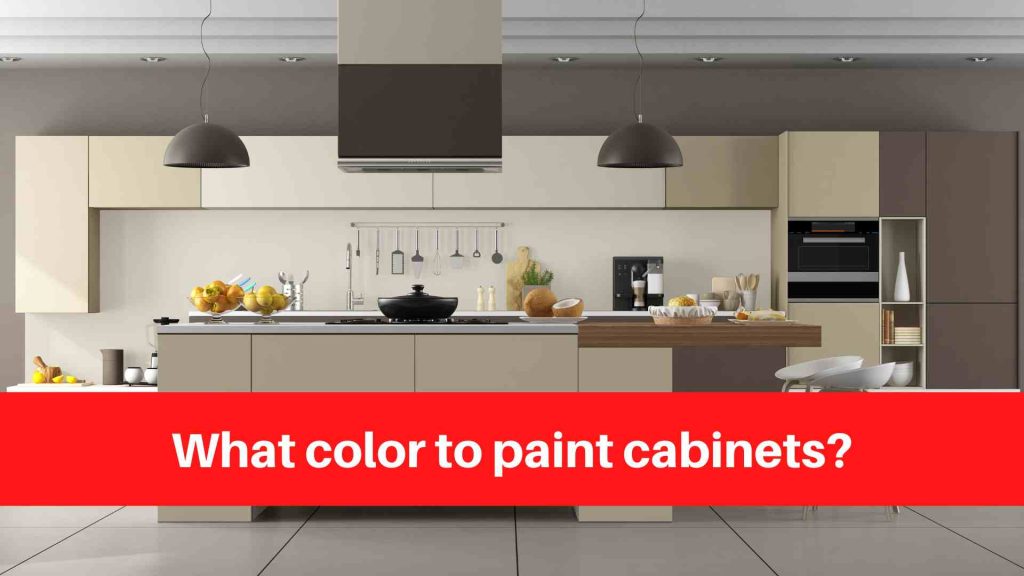 What Color Should My Kitchen Cabinets Be?
There are a few neutral colors that will work well in most cases when painting kitchen cabinets. Depending on the style of your kitchen, light gray, dark gray, or beige can all be excellent choices. Choose a light color, such as light gray or white, to keep things light and airy. Consider a more muted color, such as dark gray or black, for darker kitchens. In any case, make sure the colors you select complement the overall tone of your kitchen décor. Make sure the color you choose for your cabinets complements the other elements in your kitchen.
Avoid using too many bright colors because they will clash with other materials and make the room look cluttered. Instead, choose softer colors that complement the other elements in your kitchen. When selecting paint colors, make sure to ask your painter what kind of finish they'll use on the cabinets once they're completed. Some paints are semi-gloss, while others are matte; this matters because some finishes necessitate more maintenance (such as touch-ups) than others.
Good Kitchen Cabinet with Neutral Colors
When choosing a color scheme for your kitchen cabinets, think about what colors will complement each other and create a unified look in your space. White, beige, light brown, tan, and black are some good neutral colors to consider. These colors complement any style or décor, making them ideal for a variety of kitchens.
Here are some stylish kitchens featuring each of these five colors to help you decide which color palette is best for you:
-The neutrals in this kitchen, which feature white cabinets with a light brown countertop and trim, give the space a clean and modern feel.
-The warm tones in this kitchen with beige cabinets and tan wall paneling and floors nicely balance out the bright whites.
-This sophisticated kitchen with black cabinets and apricot walls and floors is ideal for traditionalists.
-This kitchen has an updated country feel with tan cabinets and olive green walls.
-This kitchen has a more modern appearance, with light brown cabinets and taupe walls.
When it comes to kitchen cabinets, the most important thing to consider is what colors will go best with the rest of your home's decor. There are many great neutrals available that will go with almost any color scheme, so don't be afraid to mix and match!