What is the average cost to refinish cabinets?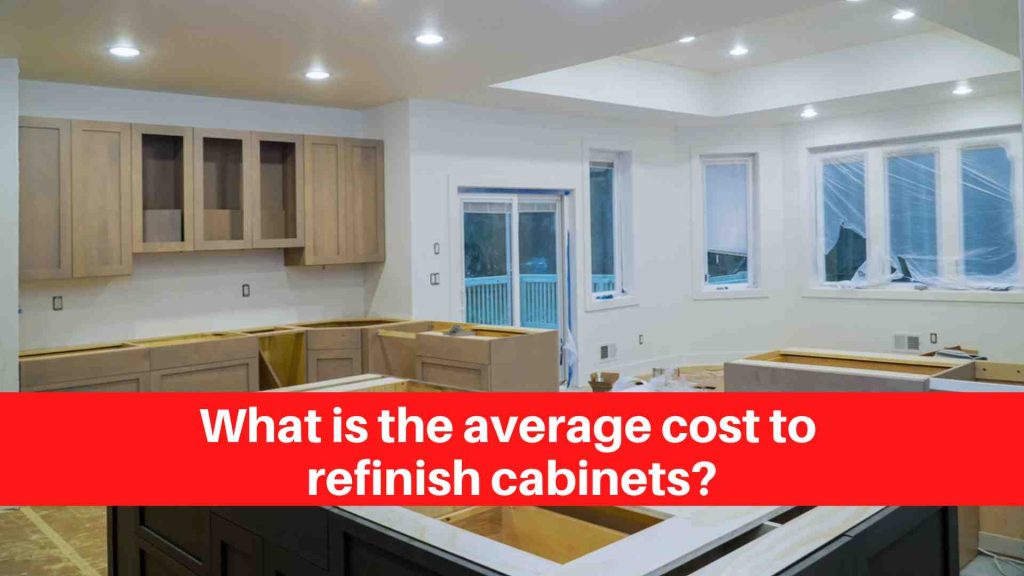 Average Cabinet Refinishing Costs
It can be costly to spruce up your kitchen or simply refresh the look of your cabinets. According to Angi and HomeAdvisor, the average cost to refinish cabinets ranges from $1,500 to $5,000, with many homeowners spending an average of $2,975.
The total cost to refinish kitchen cabinets per square foot ranges from $4 to $25, including labor and materials for painting, varnishing, shellacking, and glazing. That being said, there are plenty of ways to get a new look without breaking the bank – keep reading for money-saving cabinet refinishing tips!
How Much Does it Cost to Refinish Cabinets?
Refinishing cabinets is a low-cost way to update the look of your home. Cabinet refinishing can include a variety of treatments such as painting, staining, and even the addition of custom hardware. Cabinet refinishing costs vary depending on the type of treatment chosen, as well as the size and condition of the cabinet. The following are some average prices for various refinishing treatments:
Painting costs between $600 and $1,200.
Staining costs between $200 and $500.
Hardware personalization costs between $100 and $300.
Cabinet Price Influencing Factors
There are numerous factors that influence cabinet prices. The cost of materials, labor, and shipping all contribute to the final price.
Material costs: Cabinets are typically made of wood, which is a renewable resource. The price of wood varies according to its quality and location.
Labor: Cabinet refinishing frequently necessitates the use of a skilled worker. This can raise the overall cost of the project.
Shipping costs can be significant when pricing cabinets. Additional costs, such as port fees or customs duties, may be incurred depending on where the cabinet is shipped.
Save Money on Cabinet Refinishing
There are a few ways to save money when refinishing cabinets. One option is to do the work yourself. Another option is to find a low-cost contractor.
Premade cabinet refinishing kits are one option for doing the refinishing yourself. These kits include all of the necessary materials, including primers and sealants. All you have to do is follow the instructions.
Another low-cost option is to hire a contractor to do the refinishing work. Bargaining or using coupons or rebate programs can help you get good deals. Make certain that the contractor you hire has a good reputation and has been in business for a long time.
If you want to do it yourself, read through some of the tips in this article on how to refinish cabinets correctly. This will help you avoid common errors and save money on your project.
Refinishing cabinets is a great way to update the look and function of your kitchen. The average cost will vary depending on the type of cabinet you choose to refinish. If you are thinking about refinishing your cabinets, get estimates from several professionals so you can compare prices and ensure you are getting the best value for your money.