What is the difference between cabinet painting and cabinet refinishing?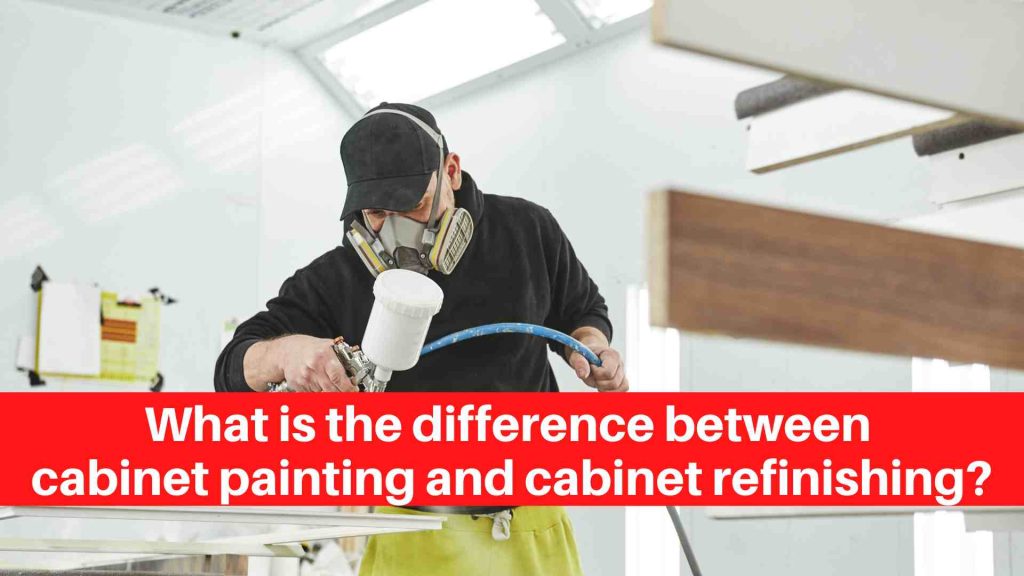 What Is the Distinction Between Cabinet Painting and Cabinet Refinishing?
Do you want to spruce up your cabinets but aren't sure where to begin? In this article, we'll go over the various steps involved in cabinet painting and refinishing, as well as the differences between the two. With this information, you'll be able to select the best project for your needs!
Cabinet refinishing is more involved than simply painting a cabinet. It may take longer to complete, but the end result may be a more colorful and modern appearance. The steps that each requires are one of the primary distinctions between painting and refinishing cabinets.
Painting only entails applying a coat of paint to the cabinet's surface. You are finished once it has dried. Refinishing, on the other hand, entails matching the color of the door hardware, installing new hinges and latches as needed, and even replacing light fixtures as needed. This extra step can make a big difference in the final product because it allows you to create a look that is specifically tailored to your needs.
Finally, whether you paint or refinish your cabinets is a matter of personal preference and priorities. But, either way, you'll get a great-looking result that will complement your home's décor.
Cabinet painting and cabinet refinishing are two distinct services that aim to improve a cabinet's appearance. Cabinet painting is a more basic service that involves simply painting or varnishing the surface of the cabinet. Cabinet refinishing, on the other hand, entails rebuilding or renovating the cabinet from the ground up. While both services have advantages, it is important to compare them before deciding which one is best for you.