They transformed our old kitchen cabinets and they look brand new and so much brighter. It looks like an entirely different kitchen now. Thank you.
A wonderful company to work with. Thanks again
Would highly recommend. Top quality workmanship. Professional and courteous team members.
Best experience working with any contractor ever. These guys were always on time, always cleaned up any mess and kept us informed through the entire process. Thanks
Stephanie Cline
2021-12-10
Amazing - so impressed with the finished result. The cabinets are truly transformed and changed the entire look of our kitchen. Gone is the drabby old dark wood and in is the new white modern bright look. Thanks again.
From the beginning to the finished product Paul and his teams attention to detail was awesome. These guys are truly professional.
Riley Robinson
2021-12-04
Cabinet Refinishing Edmonton completely repainted our kitchen cabinets. We would highly recommend this company and we have our eyes on redoing our bathroom vanity now. Thanks again.
We had our kitchen cabinets repainted instead of replaced saving us a lot of money. It looks like a brand new kitchen again. Great job. Thanks
Great Service, Professional with excellent quality of work. Thank you.
We couldn't be any happier with the quality of workmanship with the refinishing of our cupboards in our kitche. We loved the way it turned out. Thanks
Cabinet Refinishing Edmonton: is a quality cabinet is an integral part of a modern kitchen, so without a cabinet as part of the furniture, the kitchen is incomplete. Achieving your dream kitchen is beyond having different storage facilities; it has furniture that will be useful. Cabinet Refinishing Edmonton is an excellent company that can help you make your old kitchen look new and beautiful. We offer reliable cabinet refinishing services that will ensure restoration within your kitchen in your home. Do you reside in Edmonton, AB, Canada, and need your cabinet to become a new material? Our cabinet refinishing experts can help fix it within a friendly budget.
Our cabinet refinishing service is fast, clean, and healthier for families than the random refinishing approach. We understand that the kitchen is a critical area in the building, and it is necessary that it looks astonishing, neat, and remodeled. Our cabinet refinishing experts will handle your cabinet refinishing, including your entire kitchen's remodeling from start to finish. At Cabinet Refinishing Edmonton, we utilize quality material during the creation process and adopt the perfect installation approach. Satisfying our clients within Edmonton and other service coverage areas is our top priority.
Cabinet Refinishing Edmonton is a reputable company that provides full refinishing service to clients within Edmonton, AB, Canada. Our refinishing service is affordable, convenient, and implemented based on the client's requirement and how the kitchen looks. The refinishing process entails remodeling wood surfaces to ensure the cabinet furniture in the bathroom and kitchen area is restored and given a new look. If you seek a professional cabinet refinishing company in Edmonton, we are the right source, and we handle cabinet refinishing and resurfacing better than your traditional refinisher. Our refinishing services are done by skillful workmen using state-of-the-art technologies and service approach.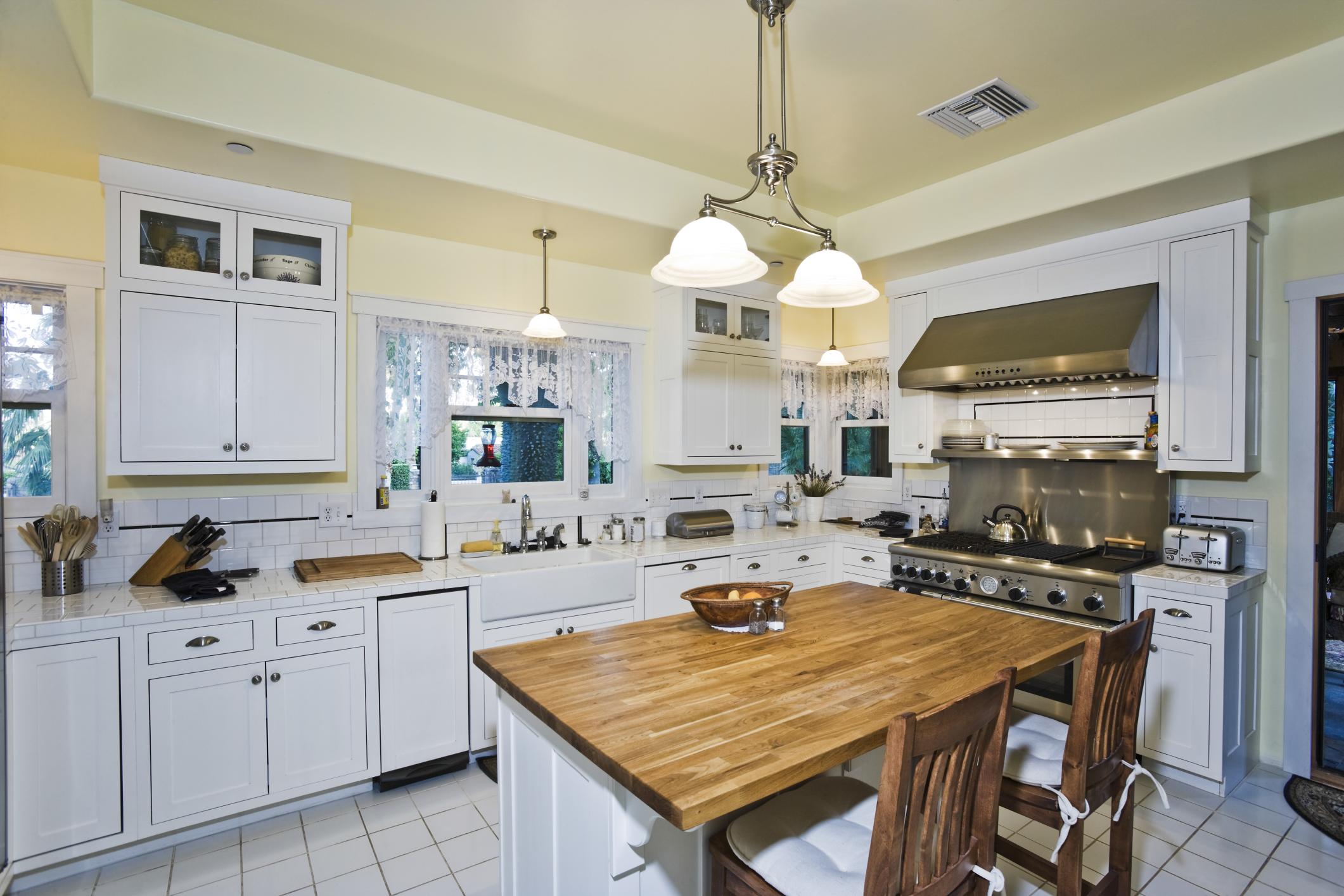 We are the only cabinet refinishing company in Edmonton that you'll ever need. As a result, you are on our page. Cabinet Refinishing Edmonton, as the name implies, we offer exceptional refinishing service for your kitchen cabinet at an affordable price. We go beyond and ensure your kitchen becomes the dream kitchen. In essence, anything you dream of or imagine, we can create them visibly. We help you install the kind of cabinet that suits the setting of your kitchen and complement the existing design. As much as we are trying to make your cooking area attractive, we are also considerate about what you want.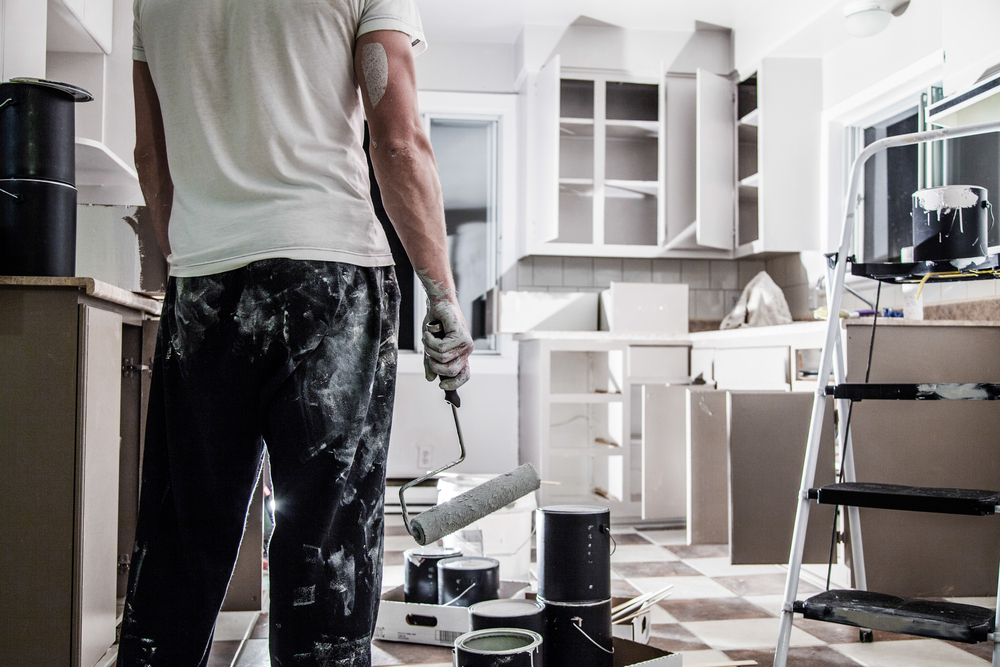 Cabinet Refinishing Edmonton is one of the leading companies that offer affordable cabinet resurfacing service for the kitchen in your apartment. Resurfacing here involves the process of installing a new front for your kitchen drawer or doors, as the case may be. One of the unique options will assure is that during the resurfacing, we will also paint a part of the cabinet or any necessary parts. The kitchen cabinet resurfacing is a great option to give your kitchen a new look at adopting new styles without hassle. We have several resurfacing options, so the client has the liberty to choose what satisfies his needs.
"All Cabinet Refinishing team from Edmonton that came to my apartment to execute the project was respectful and demonstrated a high level of professionalism. I am glad my cabinet is back, and I can store my kitchen equipment and plates" – Cindy F.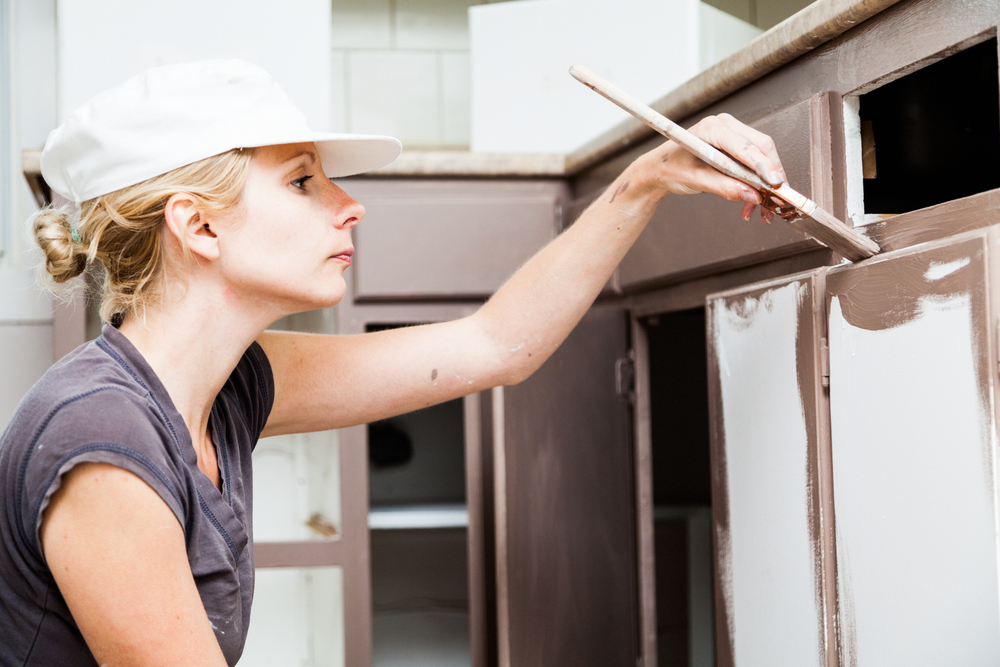 Our renovation process isn't complicated as the ones provided by other companies within the industry. In Edmonton, we have separated ourselves by offering top-notch kitchen renovation service for your kitchen regardless of the size. As a professional kitchen renovation company, our primary focus is making over your kitchen and give it a new meaning through unique designs. Perhaps, your kitchen is old, or you need to change the structure and general look, Cabinet Refinishing Edmonton is your one-stop shop for top-quality kitchen renovation service.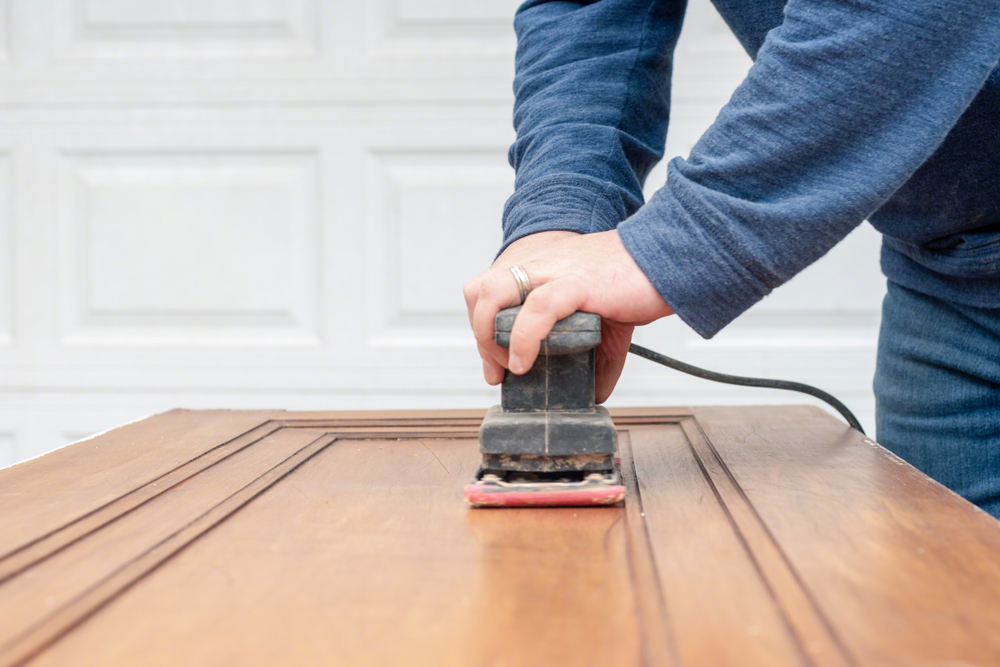 Every home needs to be painted to enable the homeowner to get the exact design they need and make the building appear attractive. A painting that is appropriately done prevents the wall from absorbing excess water and sunlight. To enjoy this, you need a professional painter's service, so Cabinet Refinishing Edmonton is here to serve. If you need to hire a team of painters for your home painting projects, we should top your search result list. At Cabinet Refinishing, we have painters who do excellent jobs that will be better than your DIY painting.
"Cabinet Refinishing Edmonton deserves a five-star rating; their service was exceptional. I hired them to help renovate my kitchen; I must confess that it was tedious because my kitchen was congested. But they have done well and created space where I thought it isn't possible" – Susan Andre.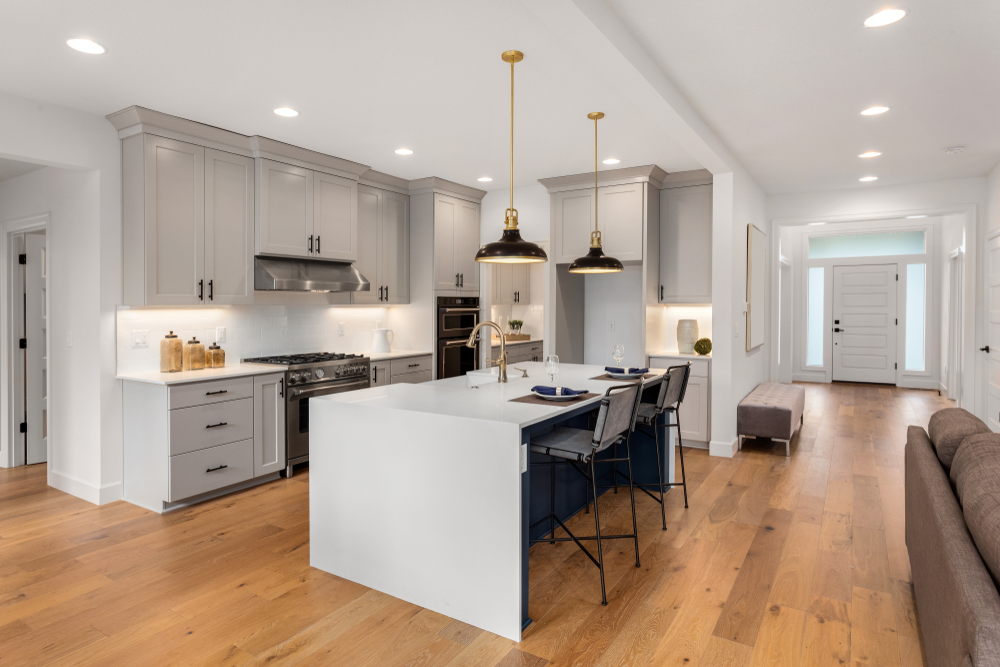 Cabinet Refinishing Edmonton offers long-lasting resurface solutions, and because of this, your property's service life is improved. There are several furniture parts in your apartment; some may have a rough surface because they are old and worn-out. Through our comprehensive resurface service, we can help revive the furniture to its initial glory. Which means looking looks excellent as it once did. Our resurface activity is a simple process to restore equipment within the kitchen space or bathroom in your home or office.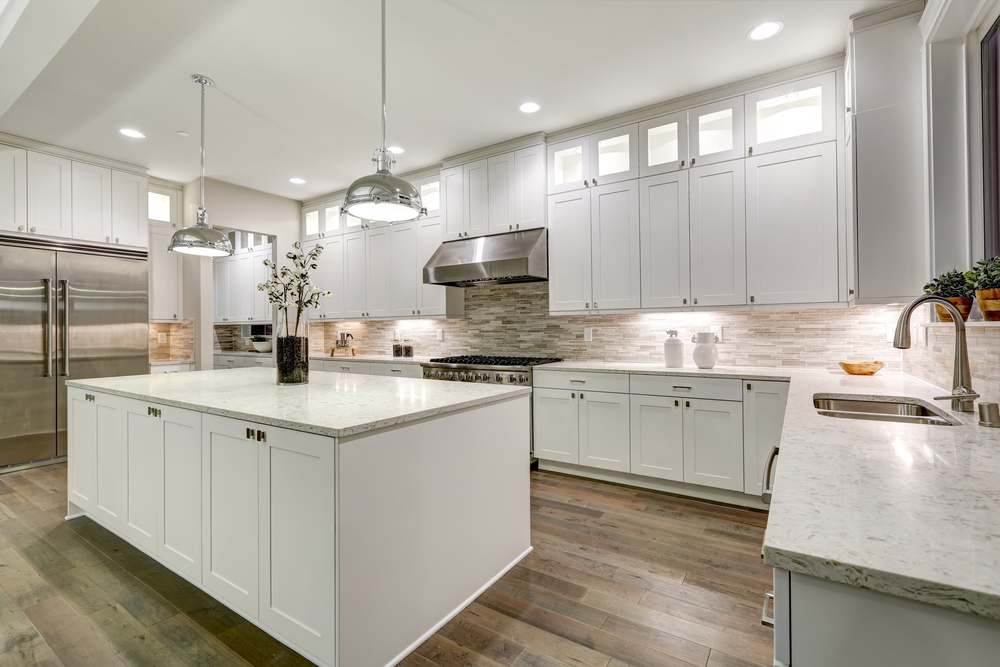 Do you have a piece of equipment in your home that you find it difficult to utilize? Please don't give up yet; we can help you revive it. Cabinet Refinishing Edmonton is a reliable company that specializes in revitalizing damaged equipment or property in your home. We help clients revitalize properties that are fading away for practical usage and appreciation. If you have enough money to replace a faded property, then revitalizing service isn't for you. We have a team of experts who can handle property with care and ensure that their value id improved through revitalizing.
"For one reason, I'll recommend this company to just anyone. My kitchen surface was fixed even before the project completion date. And I love the materials they use. Awesome!" – Paul Dickson
Do you have any questions?
A few of the most common questions we hear from customers. We are always available to answer questions for you. Should you have any questions please reach out to us.
If you have a refinishing challenge within your kitchen or bathroom, we are always available to help you overcome them without much pressure. At Cabinet Refinishing Edmonton, we know that some homeowner renovates their home virtually every three years and replaces old furniture and equipment with new ones. The kitchen space is not exempted; any old kitchen cabinet will be replaced with a new one or model during the renovation. Whatever method you choose, our cabinet refinishing specialist can handle it. To discover how we can help, kindly contact us today!
Check out our friends in Sherwood Park and St. Albert for all your cabinet refinishing in those areas.
Best Cabinet Refinishing in Sherwood Park AB
Quality Cabinet Refinishing in St. Albert AB
Best House Painters in Edmonton AB